Description
NIC Federal, LLC manages the Pre-Employment Screening (PSP) Program (www.psp.fmcsa.dot.gov) for the FMCSA. This program offers carriers and drivers access to MCMIS driver records – including the driver's most recent three years of roadside inspection data, and the most recent five years of crash data. Thousands of carriers are using these records as part of the pre-employment review process on candidates.



This presentation will inform the audience of program enhancements including a new service called PSP Monitoring; as well as the inclusion of not preventable crash data in PSP records.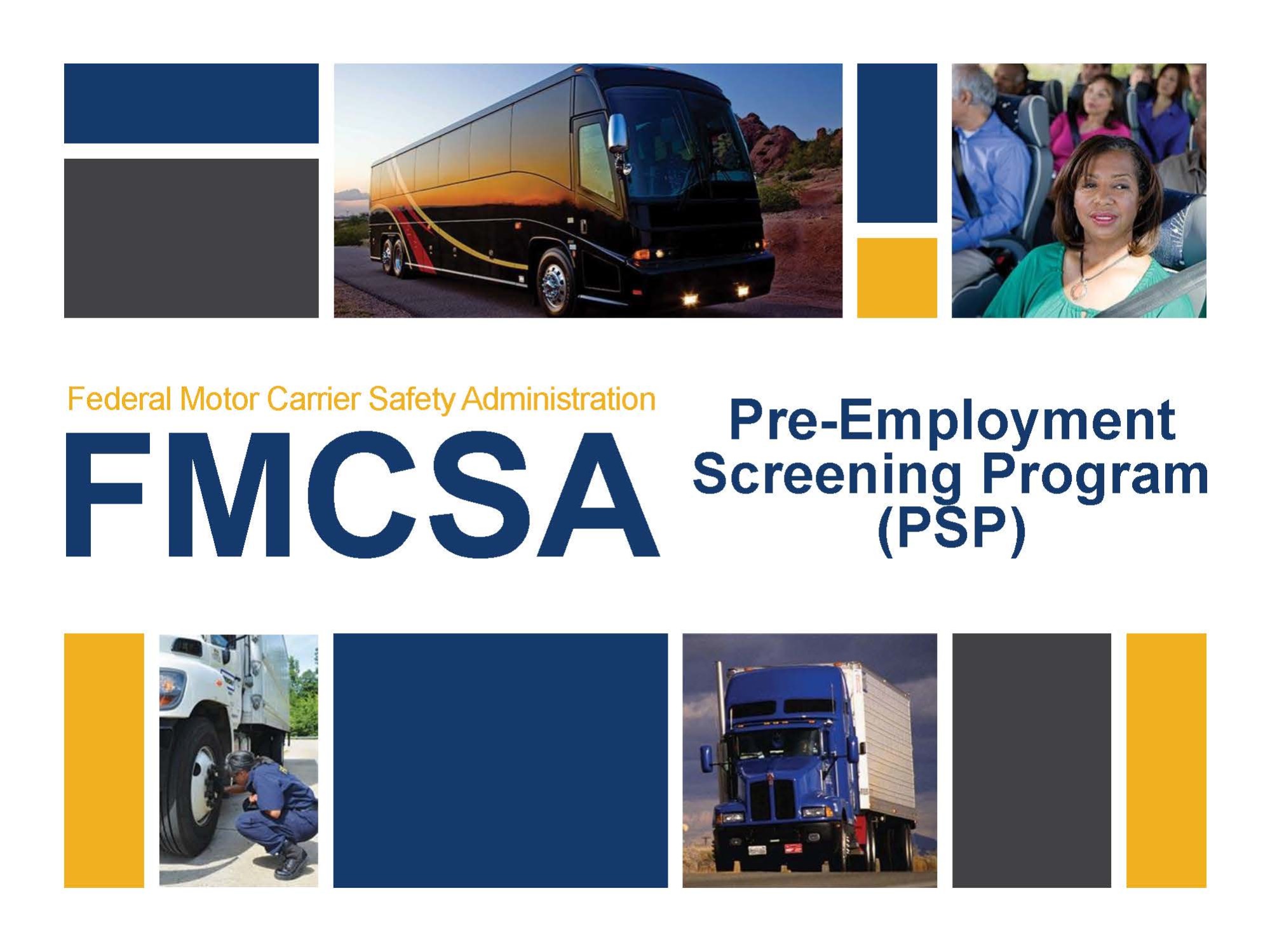 Registrations are non-refundable but may be transferred to another person.

Speaker Info:
Amara Charles- Bio
Amara Charles currently serves as the Marketing & Outreach Manager for NIC Federal, LLC. She is responsible for the marketing and outreach efforts to help motor carriers and drivers understand the value of using the Pre-Employment Screening Program.
Ms. Charles began her career as an account manager, supervising and facilitating a portfolio of top agency and direct clients, helping her team achieve the President's Club Award. Her professional experience has focused on workforce and leadership development through education and training as well as implementing best practices and preventive measures to improve operations in the healthcare industry.
Prior to beginning her role with NIC Federal, Mrs. Charles served as a program analyst and consultant to the United States Marine Corps, Training and Education Command. Her efforts focused on assessing performance data and analyzing the effectiveness and efficiencies of learning strategies.
Ms. Charles holds a BS in Accounting and Business Administration from Houghton College, where she presently serves on the Alumni Board, and an MBA in Organizational Leadership from Regent University.