National Truck Driving Championships
8/16/2022 - 8/19/2022
Description
Join us for American Trucking Associations' Safety Management Council's 2022 National Truck Driving Championships (NTDC) and National Step Van Driving Championships (NSVDC). The NTDC and NSVDC — celebrating 85 years of driving excellence in 2022 — are recognized globally as the trucking industry's premier competition and safety programs.
This competition has a long history – dating back to 1937 when it was known as the National Truck Rodeo. The NTDC competitors are made up of the winners in eight classes of competition from 50 State Trucking Associations' Truck Driving Championships. During the TDC and NTDC competition, each driver has a chance to demonstrate his or her driving and inspection skills, knowledge and professionalism through a series of tests. The drivers undergo a written examination, pre-trip inspection test and finally, the most visible - the skills test. These annual competitions inspire tens of thousands of drivers to operate accident-free for the right to compete.
PROGRAM GOAL
The Championships are a great incentive for professional truck drivers to operate safely, because they must be accident-free for at least one year prior to the competition. Many of the competitors have millions of accident-free driving miles to their credit.
When asked, professional drivers will tell you that they are drawn to the Championships by the spirit of competition and by the prestige of being named the best of the best. It is described by drivers as being like the Olympics, where they come to win but revel in the camaraderie and excitement. In addition to First, Second and Third Place titles, drivers vie for the Professional Excellence Award, the Vehicle Condition Award, the Rookie of the Year Award and the ultimate designation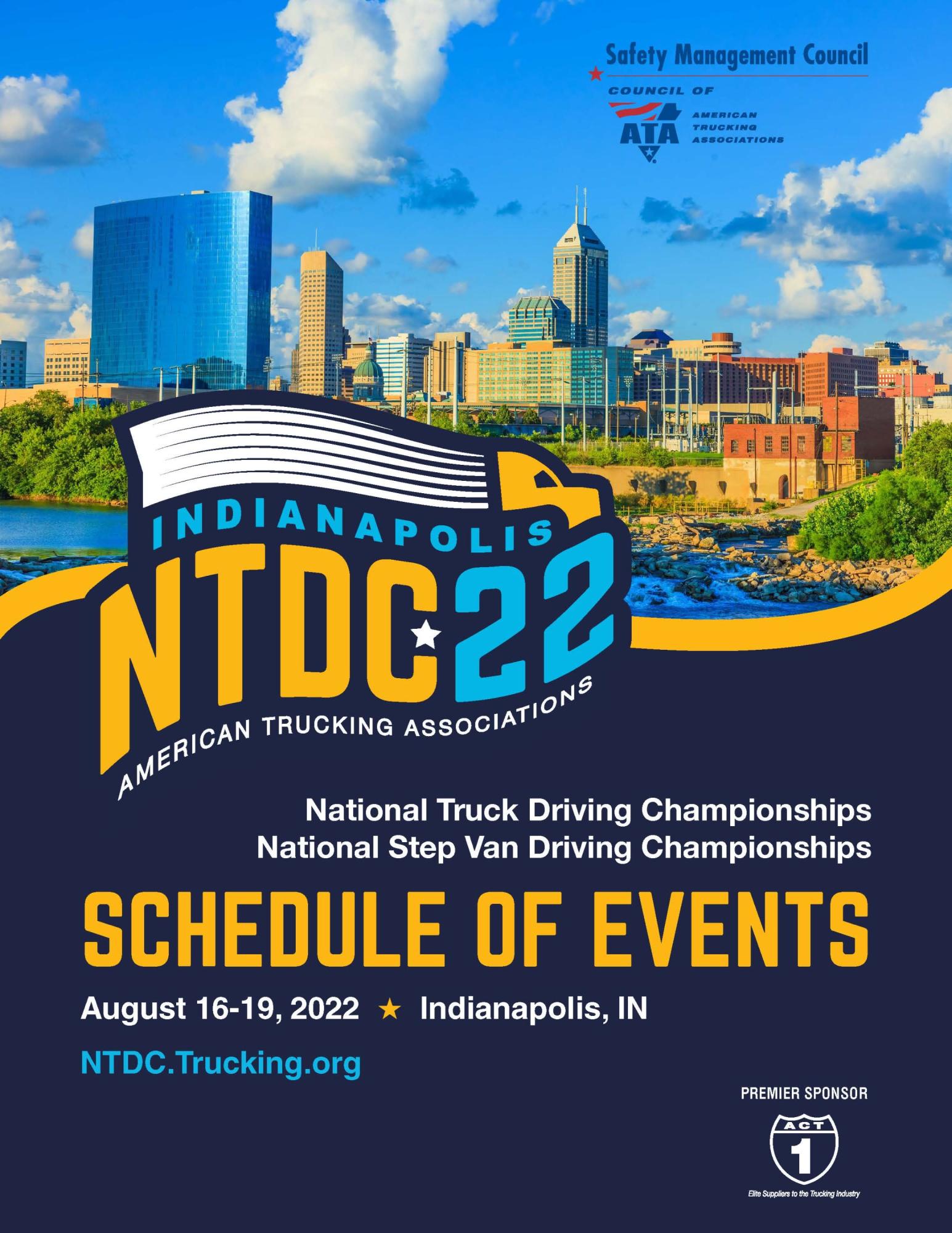 Address



Indianapolis

,

IN

United States