NDMCA 2nd Annual Safety Expo
Saturday, June 10, 2023
Description
Join NDMCA for a chance to Touch a Truck and learn about different aspects of Road Safety.
This event will feature a multitude of attractions to engage the public in highway and road safety.
Previous Attractions have included: Truck Simulator, Go carts, Ambulances, Truck Driving Competition.


Is your company interested in bringing a truck or setting up a booth? We are looking for.
Tow trucks, skid steers, pay loaders, excavators, tractors, school buses, ambulances, snowplows, cranes, street sweepers, fire truck, police SUV's, trash truck, race cars, bulk tanks and more
This event is free to public.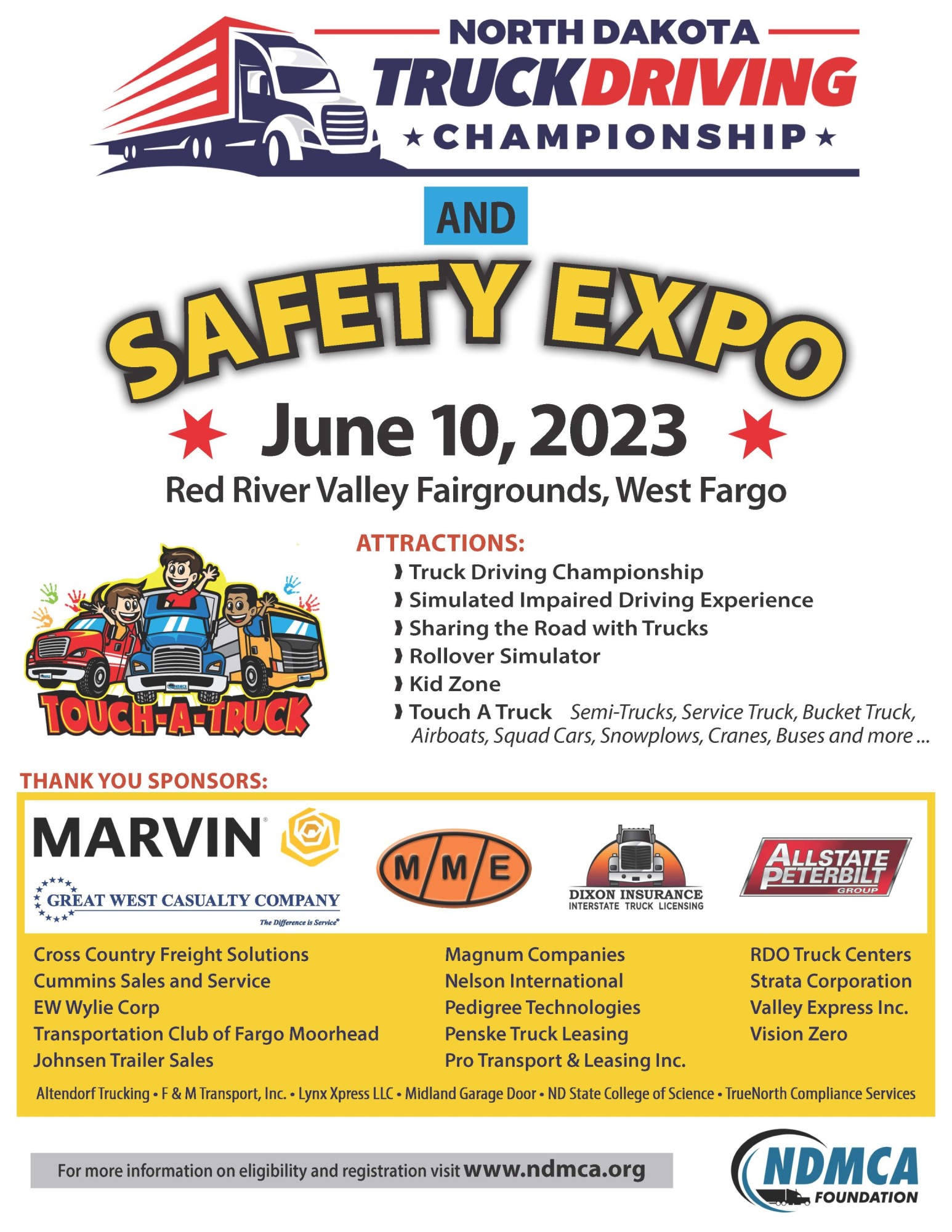 Sponsors
Building Block Sponsorship Level
18 Wheeler Sponsorship Level
Dump Truck Sponsorship Level
Cross Country Freight Solutions Inc.
Cummins Sales and Service
EW Wylie LLC
FARGO MOORHEAD TRANSPORTATION CLUB
Johnsen Trailer Sales
Magnum LTL
Nelson International-Fargo
Pedigree Technologies
Penske Truck Leasing
Pro Transport & Leasing Inc.
RDO Truck Center
Strata Corporation
Valley Express Inc
Vision Zero
Wallwork Truck Center-Fargo
Box Truck Sponsorship Level
Altendorf Trucking
F & M Transport, Inc.
ND State College of Science
TrueNorth Compliance Services
Images
Pricing
This event is free to the public.